Welcome to Neil Allison Guitar Mojo (NAGM)
Neil Allison is a provider of private guitar / ukulele tuition based in Worthing, West Sussex, United Kingdom.
Neil is a highly experienced teacher who's method is focused on the student being able to play the songs and necessary techniques they wish to learn.
Whether you are a complete beginner looking to start out, stuck in a rut and need to get out or need to develop / learn advanced techniques and theory, Neil is the teacher than can help you to achieve these goals.
On-line Lessons
Hi All,
I am able to offer on-line lessons via Zoom. I can email through any necessary paperwork also. If you are interested then please get in touch to find out more: MOBILE 07875 278238 or EMAIL neilmojo@hotmail.co.uk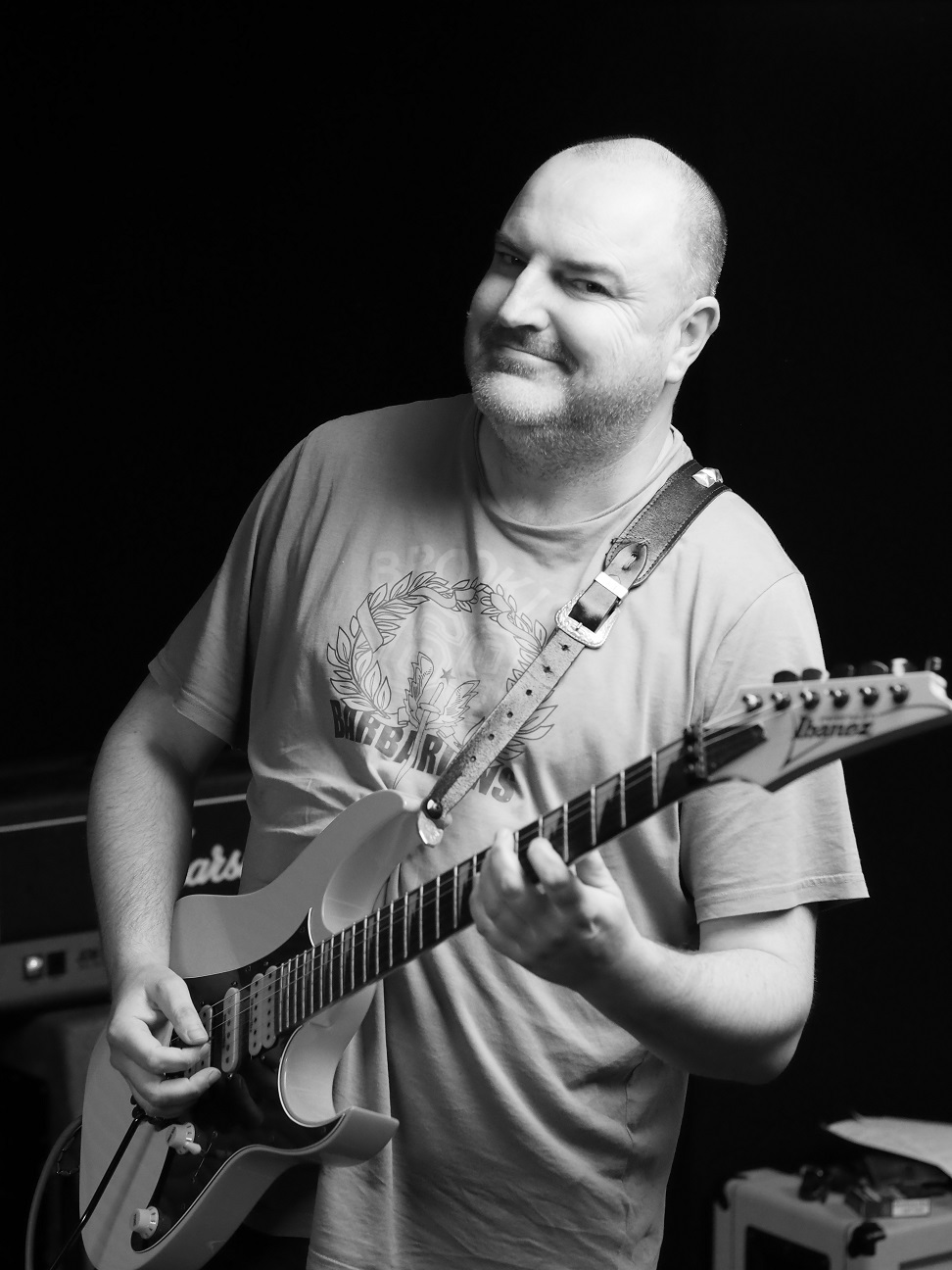 Why learn with Neil Allison?
Your playing and knowledge will improve with professional lessons and here are some reasons why Neil Allison is the right choice to teach you Guitar or Ukulele:
Neil is Student Focused - what do you want to learn?
Neil has a 1st class Honors Degree in Music Performance
Neil has a PGCE in Art, Design and Media
Neil is Enhanced DBS cleared
Neil has over 30 years playing experience across a variety of styles and genres
Neil has over 1,000 live performances under his belt
Neil provides documented back up for the lessons
Neil is a very patient, calm and fun teacher
Neil is very clear at explaining in easy to understand terms
Neil plays live regularly and can help with developing your live playing
Lessons with Neil Allison Guitar Mojo
If you've been thinking about getting guitar or ukulele lessons then you've come to the right place. Neil Allison has developed his teaching over many years to deliver accurate and accessible lessons to anyone. His range of students vary from 6 years old to over 60 and complete beginners to those that are very experienced players looking to improve for advanced qualifications / performance etc. You don't even need to own a guitar to have a lesson, Neil has a vast selection of guitars or ukuleles that you can try out before committing to the expense of buying.
Whether you are thinking of one lesson to try out the guitar or ukulele, work on a specific subject area  or even a series of lessons then Neil is happy to cater to your needs. You also only pay for the lessons you turn up to so no losing out if you can't make a session.
Neil teaches from his home in Worthing, West Sussex. Here he is set up with all necessary media and equipment (guitars / amps). He teaches both electric and acoustic guitar in a range of styles and techniques. Neil is also able to teach music theory and how to apply that knowledge to the guitar.
If you wish to know more then please visit the CONTACT PAGE to get in touch with Neil - he's always happy to chat and no pressure to book a lesson if you just have a few questions.
Prices are £30 per full hour. Neil also produces printed materials to support his lessons which are included in the price.